Truman Library Institute
Amplifying the appeal of a historic brand to reach new audiences and increase support
When the Truman Library Institute determined they needed to refresh their brand to attract a more diverse audience, they called on Design Ranch for help. The institute was challenged by a dated look that failed to resonate with a younger generation unaware of the rich and inspiring history of the 33rd President of the United States.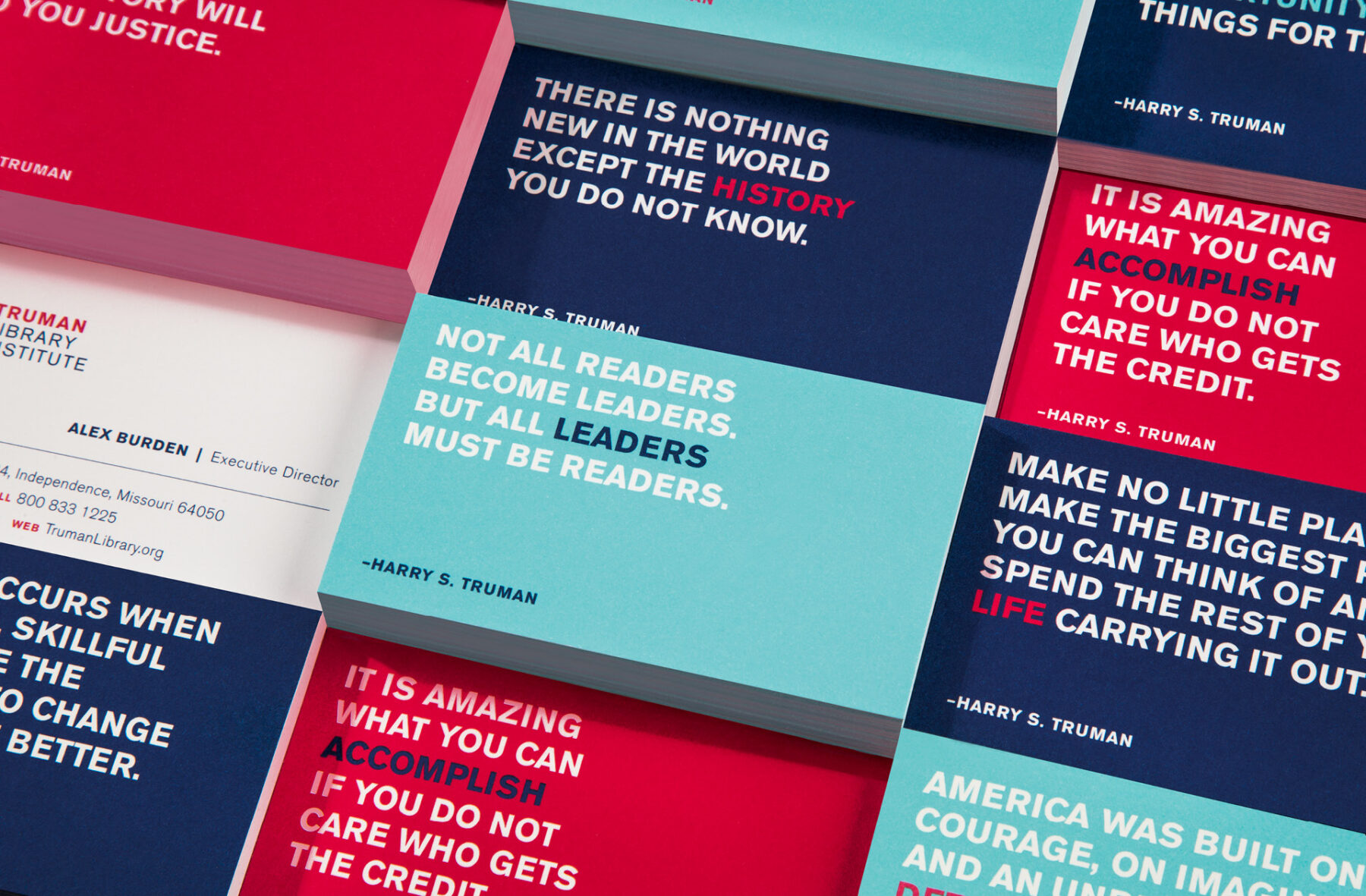 To inspire new interest and energy, we redesigned the logo and updated the presidential library seal. Bold typography, a patriotic color scheme and modern graphic treatments celebrated the history of President Harry S. Truman in a contemporary manner. Photographs from the library archives paired with quotes from President Truman created a fresh way to engage with the brand.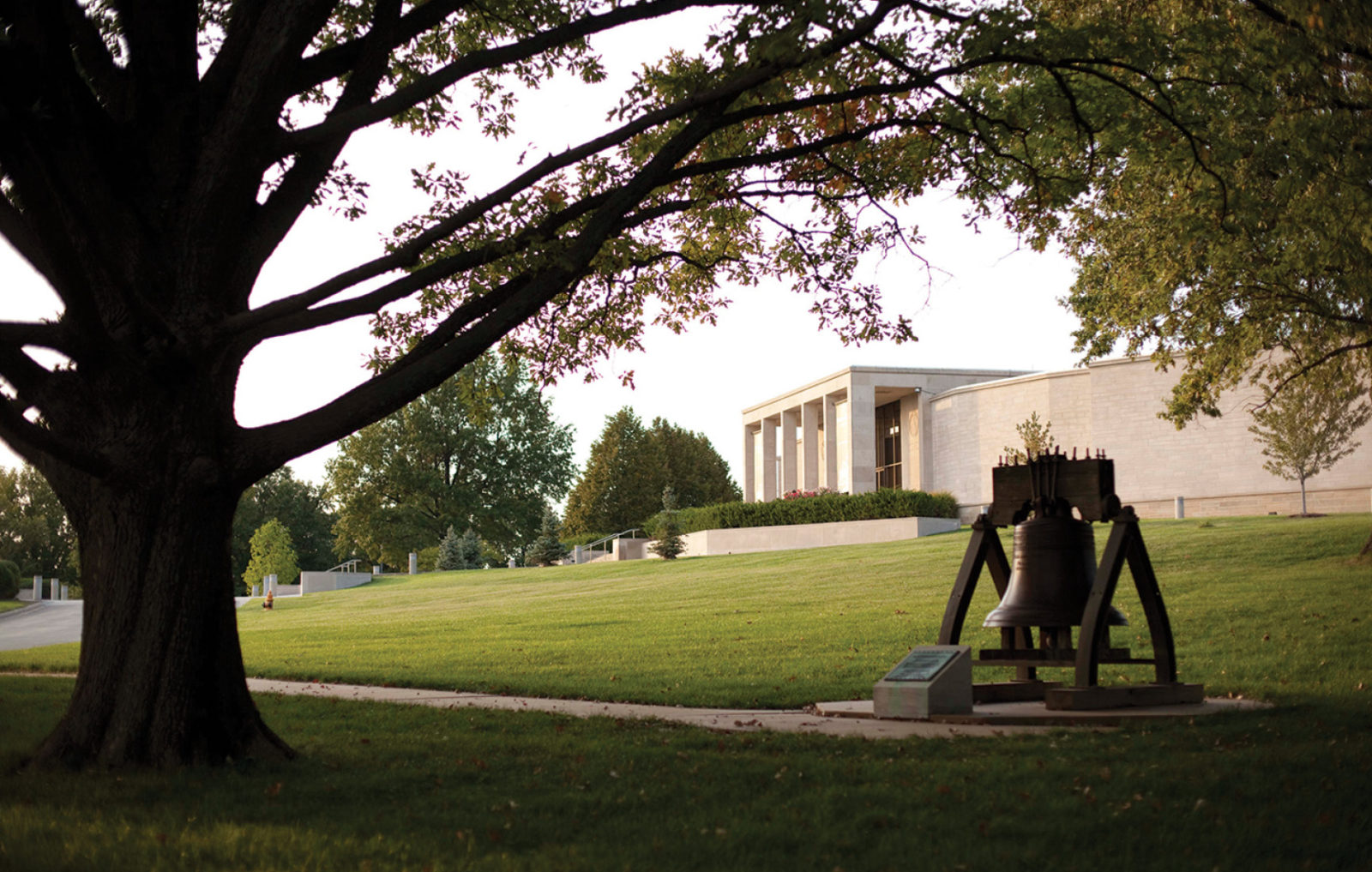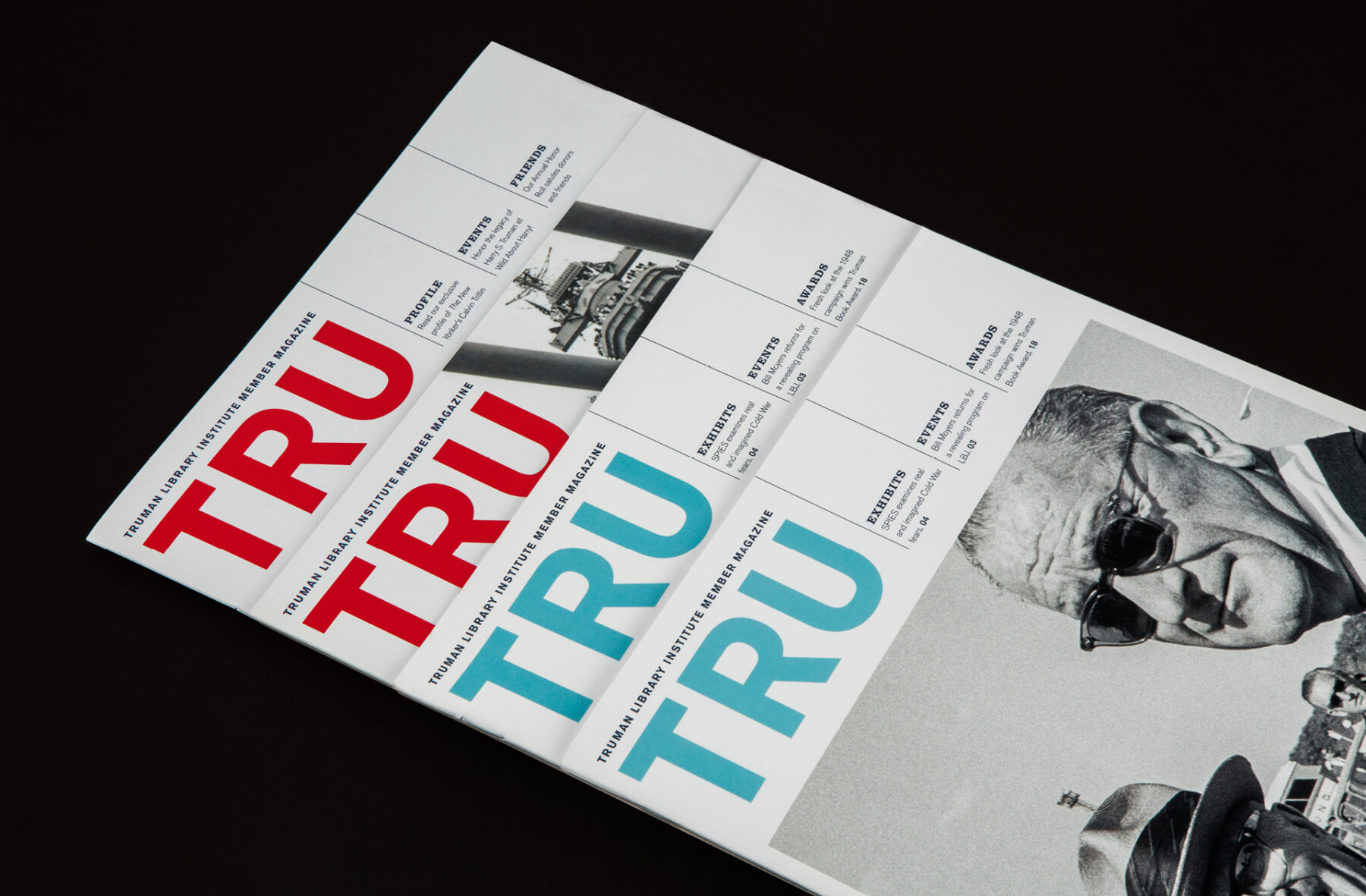 We developed a sub-brand called Stay TRU as a call-to-action to encourage potential supporters to get involved. Stay TRU reminds people that their support of the Truman Library Institute helps preserve Harry S. Truman's legacy.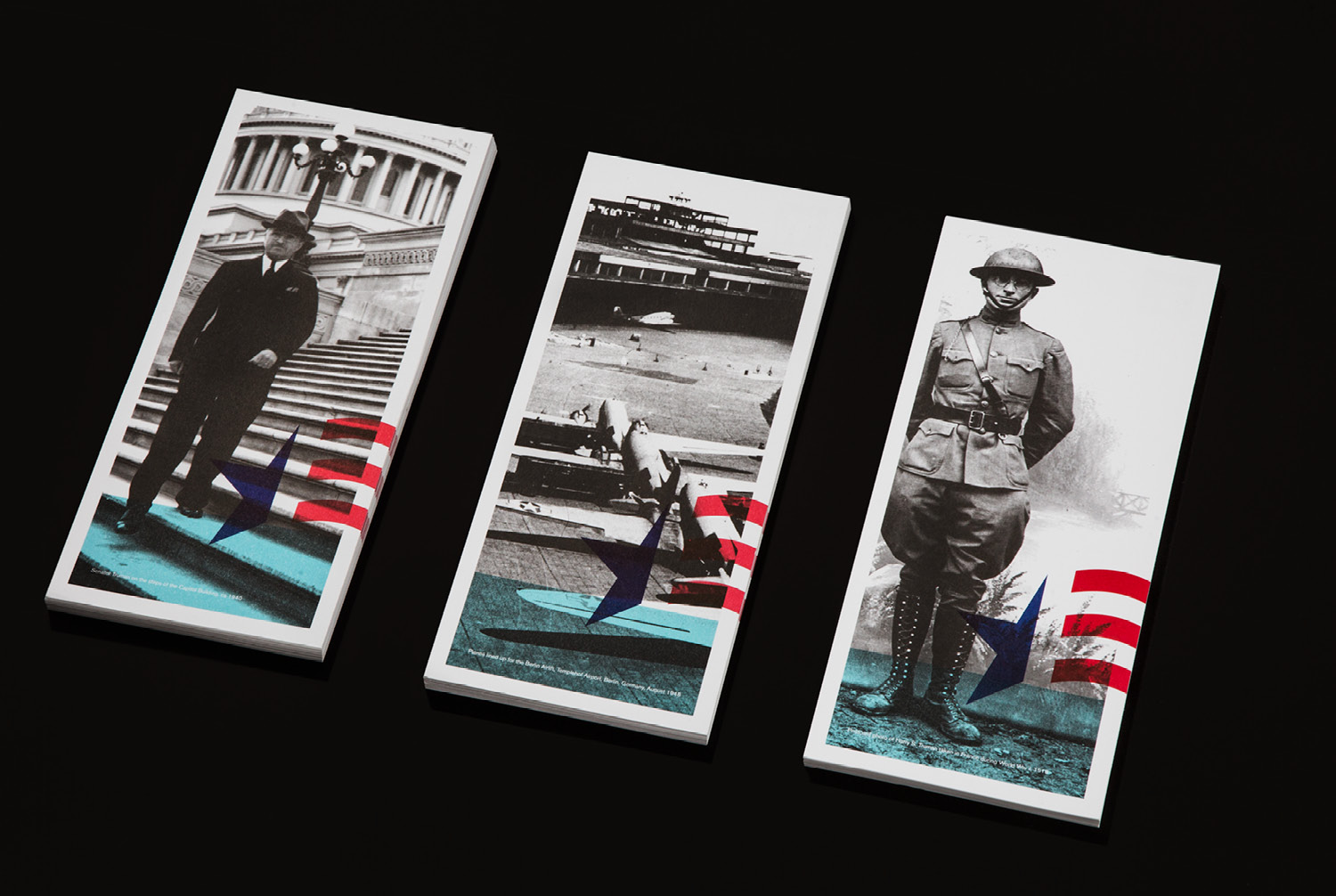 The rebranding and campaign project resulted in a dramatic increase in brand visibility. Visits to the library shot up by 42 percent, and the Truman Library Institute hit their $20 million fundraising goal in just two months.